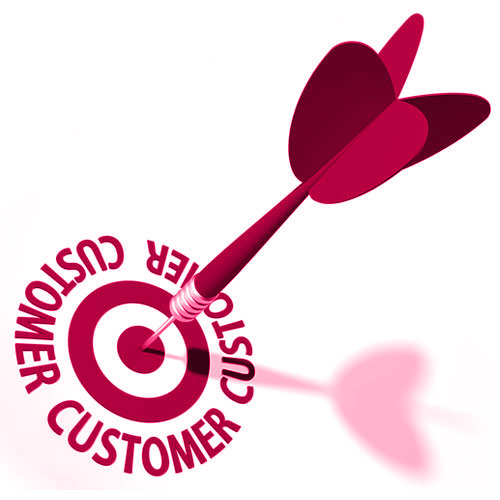 Meet Your Audience Where They Already Are
Did you know that Google alone fields over 3 billion search inquiries per day? If your product or service can be researched online (pro tip: the answer is always yes), then developing a search engine marketing strategy is important to consider for your business.
Search engine marketing helps you meet your potential consumers where they already are—searching online for the unique products and services you provide. Win-win.
What does SEM mean?
SEM simply refers to "search engine marketing," but what it encompasses, and how you can use it, can be powerful.
It typically refers to paid search. In a nutshell, paid search is the process of driving website traffic by purchasing ads on search engine results pages (SERPs). If you've ever run a search on Google (and of course you have), you've likely already seen these ads at the top of the search results.
But, with other search engines out there and ecommerce-specific solutions, paid Google search is only the beginning of a true search engine marketing strategy.
Customer Retention Marketing
Setting up a SEM campaign is the fun part. Taking that strategy forward by effectively monitoring it and making it better each and every month is where the real legwork comes in. (Which, for us, is the fun part. But we're data geeks like that.)
Our team of experts will build a custom campaign focused on driving you ROI. We manage the ongoing variables that need to be considered to continuously optimize your campaigns and avoid the pitfalls many companies encounter.
Too often, these pitfalls include:
Continuing to spend money on ads that aren't actually leading to sales
Spending money on ads that aren't correctly targeted to your potential consumers
Beginning an ad campaign and not removing negative keywords that could lead to wasted money
Simply not getting back your ROI for your ad spend
Our SEM experts remove the stress and the worry about wasting money. We're constantly monitoring your ads to make sure they're providing the value you need to find the consumers you want.
Our Approach to SEM Campaigns
A SEM campaign with RUNN Media starts by looking at your core products and services, and then strategizing the appropriate campaigns to run.
We base this on industry-specific research of:
Search volume
Competition
Your goals
Execution of best practices
Once we launch your campaign, we manually monitor and adjust the many campaign elements to improve conversions. We do this because we know one size (and one template for SEM) does not fit all.
Every bid and ad is optimized to it's fullest. There are several types of campaigns we can work on, but the two most important are: search-only campaigns and shopping campaigns.
Search-only
Search-only campaigns are the bread and butter for search engine marketing. Different advertisers compete through bids to show up on that front page, and when we've done our work well, earn the click of a searching consumer.
We focus in on the exact words a consumer would type to find your product. And, we know these words and phrases through extensive time spent digging into your industry-specific data.
There are three primary factors that we focus on with search-only campaigns. These include the relevance and relationship between the:
Keyword
Ad copy
Destination URL 
eCommerce and Retail Ads
If you have an ecommerce website and a healthy budget, a SEM shopping campaign could be the perfect solution for you. These allow you to upload the details about your products directly onto search engines via your product feed.
When we undertake these campaigns as a search engine marketing agency, we ensure we have the resources and time to dedicate to it. There are additional technical requirements to setting up these ecommerce campaigns than there are for search-only campaigns. The setup time will take longer, but for the right company the benefits will be well worth it.
Search Engine Websites
When it comes to U.S. search, Google is absolutely #1. But that doesn't mean we don't also tap into potential search opportunities on other search engines, as you can see below.
Search Engine Website Rates
79.17%

Google

10%

Bing

8.87%

Yahoo!

0.88%

AOL

0.43%

DuckDuckGo

0.65%

Other sites
When deciding on which search engine to use for your business, we consider:
Current search trends
Your industry
Your target audience
Geography
Your current conversion sources
Google Ads
With almost 80% of the search market in the U.S., Google is always a search engine we consider and that we pull search results data about your products.
The RUNN Media* team is a certified Google Partner. We have over a decade of experience in strategizing, setting up, and optimizing your campaigns to the fullest. 
Bing Ads
Just a few years ago, Bing was a major search engine, with almost a 30% share of the market. However, after their split with Yahoo! in 2015 and an end to an Apple contract, their market share decreased significantly.
In our experience, we have found that some industries still perform well with Bing ads due to many iPhones and iPads still having them as their default search engine in their mobile browser. Since Bing is a Microsoft product, all Windows computers and phones also default to Bing. 
When it makes sense for your industry and business, we will utilize Bing ads to drive conversions for you.
Other search engines
We do publish ad content with other search engines, when warranted.
Yahoo! Gemini's platform is still in its infancy, so we are limited in functionality. Similar to Bing Ads, if it makes sense from a strategic standpoint,, then we will definitely recommend a budget for Yahoo! Gemini ads.
While not technically a search engine, for ecommerce, Amazon is quickly becoming the "go-to" source for shoppers. A 2016 study from ClickZ showed that 55% of product searches start on Amazon.
Likewise, we will run search engine marketing ads on AOL, when our data shows it's an appropriate option. DuckDuckGo is another newer search engine that doesn't track users online. They do still offer ads targeted directly to a user's word search that can be used to create conversions.
Other methods of paid digital advertising include options for social media advertising, which we discuss in more detail here.
Getting Started
From initial concept and strategy to monthly optimization, RUNN Media is a search engine marketing agency that can handle every aspect of your SEM efforts. With combined decades of experience in this field and contacts with key strategists at Google, we ensure our customers get the full value from their ad spend.
Search engine marketing isn't easy, but with enough experience and the data to support it, we can help you find the consumers who are already out there looking for the products and services you provide. To get started, contact us today to discuss your particular needs and how we can help you meet your business goals.