The Known Unknowns
Digital media buying is about balancing the unknown with the known.
Today, we have more data available to us about our customers than we ever did before. We also know that a new technology or industry disruptor could completely change the way advertising works tomorrow.
We use the latest technologies to find the most cost-effective advertising opportunities for your brand, while also relying on data and industry knowledge to inform every recommendation we make. Things always change, especially when it comes to the competitive digital media buying space, but we know what works.
And, when a new technology or technique comes out? You bet our data nerds are there at the front-lines, testing to see how this new tool could help your brand reach more customers.
Direct Digital Media Buying
RUNN Media's team has been in the advertising industry for almost 15 years, transforming from traditional TV and radio advertisers to highly-focused digital advertising. We excel at researching audiences and negotiating advertising on national, regional and local publisher websites, social media, mobile apps, and more.
The strong relationships we've built with our publishers continues today, bringing the highest-quality advertising platforms to your brand.
We negotiate fair market prices and rates, ensuring your marketing dollars are used strategically for a higher ROI.  
Programmatic Buying
Programmatic buying allows us to automatically buy advertising space on a website, video, or app through the use of data that lines up your targeting needs, creative, budget, and goals with the appropriate advertising platforms.
One of the best ad types for ROI (the low-hanging fruit, if you will) is buying retargeted website ads. This directs ads to people who have already visited your website. It's a powerful way to drive conversions because potential customers already know about your brand.
One of the best ways to do this is with programmatic buying on the Google Ad Network. Through this network, Runn Media can reach 90% of Internet users that are surfing the millions of websites, news pages, blogs and Google sites like Gmail and YouTube.
Sell high-end umbrellas and want to send ads to female iPhone users in New Orleans at the first drop of rain? Programmatic buying allows us to do that, automatically. With the data from your website and other sources, we can target ads to the type of audience you want to reach, at the right time, at the right location.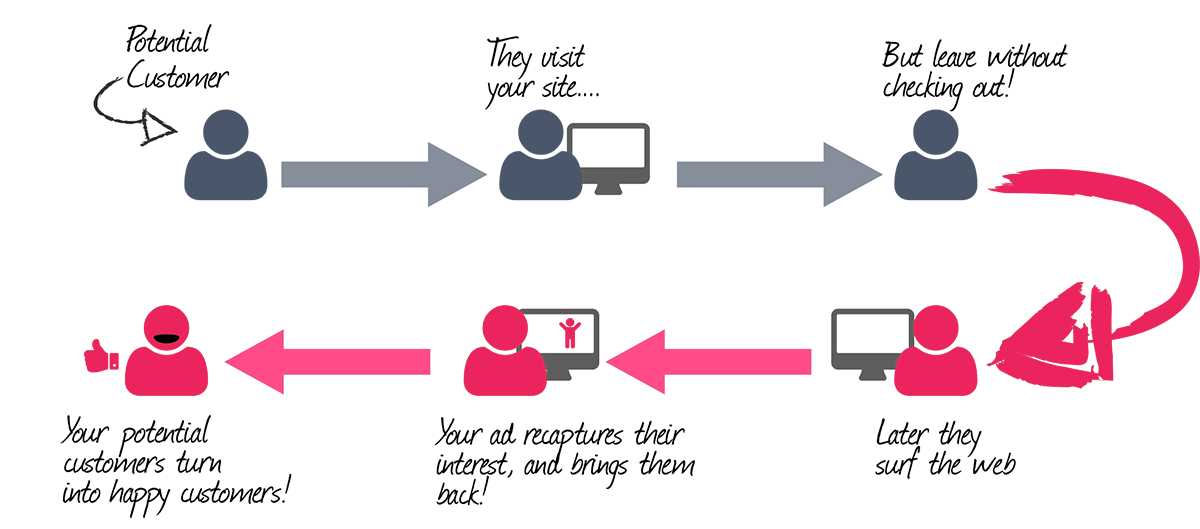 A Hybrid Approach
We base our ads, targeted audiences, and overall campaign goals on data.
We're going to look specifically at what goals you're trying to achieve, whether that's brand awareness or increased conversions, and tailor our messages to that. We're going to look at the audiences that are primed for your goals and look into who they are so we can create tailored, targeted ads for your potential audience.
For brands with a niche audience, a direct digital media buying approach may be best. Others who have a wider appeal could benefit more from programmatic buying. Most often, though, our brands shine when we balance programmatic ad technologies along with our direct buying methods. At RUNN Media, we excel at both.
Ready to talk about your overall advertising strategy and how a hybrid approach could work for you? Our team is always here to answer your questions.